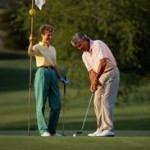 GLOBAL OMEGA – Golf Software Indonesia, dirancang dan dikembangkan oleh tenaga ahli yang berpengalaman dalam membantu management lapangan golf dengan system komputerisasi yang terintegrasi (fully integrated system). System yang terintegrasi ini dikembangkan untuk menjawab tuntutan dan kebutuhan lapangan golf yang modern dan semakin berkembang.
GLOBAL OMEGA – Golf Software Indonesia, designed and developed by experts who are experienced in helping management of golf courses with an integrated computerized system (fully integrated system). This integrated system was developed to cope with the demands and needs of a modern golf course and growing.
GLOBAL OMEGA – Golf Software Indonesia bukan hanya mampu untuk menangani pekerjaan-pekerjaan disektor front liner (front office), tetapi semua aktifitas/proses yang dilakukan didepan (front office) secara otomatis akan terekam dalam bentuk jurnal di sektor back office. Kehadiran GLOBAL OMEGA – Golf Software Indonesia tidak hanya meningkatkan performa bisnis lapangan golf tetapi juga membawa sejumlah peluang dan kemungkinan-kemungkinan baru.
GLOBAL OMEGA – Golf Software Indonesia are not only able to handle jobs in the sector front liner (front office), but all activities / processes are done in front (front office) will automatically be recorded in the form of journals in the back office. GLOBAL OMEGA – Golf Software Indonesia, besides improving the business performance of golf courses but also increasing the opportunities and new possibilities.
GLOBAL OMEGA System terdiri atas modul yang saling terkait satu sama lainnya; yaitu : Front Office dan Back Office; membentuk suatu sistem yang sangat efisien juga efektif. Begitu terpadunya sehingga mampu meningkatkan kinerja operasional lapangan golf sehari-hari. Bukan hanya para staf yang terlibat langsung menjalankan kegiatan lapangan golf ini, bahkan pihak manejemen & eksekutif pun akan bisa dengan mudah mendapatkan informasi yang akurat dan terkini secara cepat.
GLOBAL OMEGA system consists of modules interconnected with each other, namely: the Front Office and Back Office; form a highly efficient system is also effective. Once integrated so as to improve the operational performance of the golf course everyday. Not only the staff directly involved in running the activities of this golf course, even the management & executive would be able to easily obtain accurate and current information quickly.
Meskipun GLOBAL OMEGA System dirancang sebagai system terpadu, namun pihak lapangan golf dapat menerapkan salah satu dari modul-modul yang tersedia.
Although GLOBAL OMEGA System is designed as an integrated system, but the golf course can apply one of the modules available.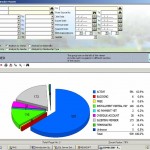 Dalam GLOBAL OMEGA System setiap transaksi yang terjadi dan didapat dari bagian Front Office akan secara otomatis dikirimkan dikirimkan ke back office dalam jurnal akunting masing-masing. Dengan demikian, setiap data / transaksi yang terjadi akan diproses secara cepat dan akurat serta menghasilkan laporan atau informasi seluruh kegiatan lapangan golf.
GLOBAL OMEGA System in every transaction that occurs on the Front Office will be automatically sent to the back offices in their respective accounting journals. Thus, each data / transactions will be processed quickly and accurately and generate reports or information on all activities of the golf course.
GLOBAL OMEGA System sepenuhnya dirancang dan dikembangkan dengan system berbasis Windows yang sampai saat ini masih merupakan sistem operasi yang paling banyak digunakan. Oleh karena itu, seluruh bagian GLOBAL OMEGA System akan terasa lebih menarik dengan tampilan graphical user interface(GUI) dan lebih mudah digunakan. Juga menjadi suatu sistem aplikasi yang handal sebab 'mewarisi' berbagai kelebihan yang dimiliki sistem operasi Windows.
GLOBAL OMEGA System is fully designed and developed with Windows-based system to date is still the operating system most widely used. Therefore, all parts GLOBAL OMEGA System will feel more attractive with a graphical user interface (GUI) and easier to use. Also become a reliable application system for 'inherited' various advantages of the Windows operating system.
Dengan GLOBAL OMEGA System, meskipun Anda berada di "bagian belakang" (back office), dengan tingkat kewenangan yang ada dapat juga menjangkau "bagian depan" (front office) untuk mendapatkan informasi yang dibutuhkan, tanpa perlu menunggu staff front office mempunyai waktu untuk memberikan informasi yang diminta. Pada saat proses di front office selesai (end of day), saat itu pula semua informasi yang sudah dimasukkan dapat diterima untuk diproses di-back office.
By GLOBAL OMEGA System, even though you are in the back office, with the existing level of authority can also use the front office application to obtain the information needed, without having to wait for the front office staff to provide the information requested. At the time the process finished in the front office, directly all the information has been entered can be accepted for processing on-the back office.
Proses dapat terjadi berkat sistem terintegrasi yang menggunakan SQL Database, suatu system database yang popular dan mampu untuk menangani jumlah data (number of records) yang besar tanpa kehilangan unjuk kerjanya. Sehingga untuk mendapatkan laporan harian, mingguan, bulanan bahkan tahunan tidak memerlukan waktu dan proses yang lama dan berkepanjangan.
This process can occur because of the integrated system using Microsoft SQL Database, a popular database systems and be able to handle large amounts of data without losing their performance. Does not require time and long and protracted process to get a report daily, weekly, monthly and even yearly.
SYSTEM SECARA UMUM
Windows based
Client Server
User friendly interface
Fully Integrated System
Report generator: Crystal Report
SYSTEM IN GENERAL
Windows based
Client Server
User friendly interface
Fully Integrated System
Report generator: Crystal Report
SYSTEM PELAPORAN
Di dalam GLOBAL OMEGA System tersedia fasilitas untuk membuat beragam laporan aktifitas lapangan golf, sesuai dengan laporan standar lapangan golf. Dengan memanfaatkan data yang dimiliki GLOBAL OMEGA System, dan menggunakan report generator (Crystal Report), Anda dapat membuat dan menghasilkan laporan sesuai dengan yang dikehendaki.
Untuk level Management ter-sedia juga laporan-laporan yang disajikan dalam bentuk grafik yang menarik dan 'mudah' di-baca sehingga pengambilan keputusan dapat dilakukan secara cepat dan tepat.
REPORTING SYSTEM
GLOBAL OMEGA System provide facilities to create a variety of golf course activity reports, in accordance with standard reports golf course. You can create and generate reports in accordance with desired by utilizing the data owned GLOBAL OMEGA System, and using the report generator (Crystal Report),
There are also reports which are presented in graphical form an attractive and easy for the user level management, so that decisions can be made quickly and appropriately.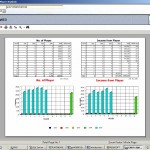 SYSTEM OPERASI DAN DATABASE
GLOBAL OMEGA System dirancang dan dibuat berbasis Client Server dengan menggunakan Windows Server atau Advanced Server sebagai sistem operasinya dan SQL Server sebagai Database. Karena sudah berbasiskan windows maka user interface-nya mudah dipelajari, demikian juga penggunaanya.
OPERATING SYSTEM AND DATABASE
GLOBAL OMEGA System designed and manufactured based on Client Server by using Windows Server or Advanced Server as the operating system and SQL Server as Database. User interface and easy to learn how to use it because it was based windows
GLOBAL OMEGA System terdiri atas 2 modul utama yang membantu kegiatan sehari-hari operasional lapangan golf. Dua modul ini dapat sekaligus diterapkan atau secara bertahap.
I. MODUL FRONT OFFICE
Membership
Reservation
Registration
Restaurant (Food & Beverage)
Point Of Sales
II. MODUL BACK OFFICE
Account Receivable (AR)
Account Payable (AP)
General Ledger (GL)
Purchasing Control
Inventory Control
GLOBAL OMEGA system consists of two main modules that help the activities of day-to-day operations of the golf course. These two modules can be implemented at once or gradually.
I. FRONT OFFICE MODULE
Membership
Reservation
Registration
Restaurant (Food & Beverage)
Point Of Sales
II. BACK OFFICE MODULE
Accounts Receivable (AR)
Accounts Payable (AP)
General Ledger (GL)
Purchasing Control
Inventory Control

Semua transaksi yang dihasilkan pada modul Front Office akan terekam dalam jurnal yang tepat di modul Back Office. Dengan modul Back Office ini, pihak management akan tahu berapa besarnya biaya operasional, berapa banyak pemasukan, juga rugi/laba (profit & loss report). Semua bentuk laporan finansial dibuat sesuai dengan standar kebutuhan lapangan golf.
All transactions are generated at the Front Office module will be recorded in the appropriate journals in the Back Office module. Through the Back Office module, the management will know how much the operating costs, how much revenue, as well as loss / gain. All forms of financial statements prepared in accordance with the standards of the golf course needs.
Laporan penerimaan dan persediaan barang juga dapat diikuti secara seksama karena setiap transaksi yang terjadi akan langsung dimasukkan kedalam system, sehingga pergerakan barang dapat diketahui secara tepat.
Permintaan barang dari setiap departemen akan direkam sehingga menghasilkan biaya yang menjadi tanggungan departemen bersangkutan.
Consolidated revenue and inventory can also be followed carefully because each transaction will be immediately incorporated into the system, so that the movement of goods can be known precisely.
Demand for goods from each department will be recorded so that the cost to be borne by the relevant department.
ADMINISTRASI MENJADI CEPAT DAN AKURAT
Dengan penerapan GLOBAL OMEGA System, sepanjang jam kerja masing-masing staff akan difungsikan untuk benar-benar melakukan pekerjaan inti, dengan fokus adalah melayani golfer. Beberapa orang / bagian tetap terlibat untuk memasukkan data, tetapi semua itu akan dilakukan selama jam kerja.
Semua data yang telah dimasukkan oleh masing-masing orang / bagian sudah cukup untuk menghasilkan laporan yang diperlukan. Setelah jam kerja berakhir semua data secara otomatis siap diproses.
Waktu yang dibutuhkan hanya dalam hitungan menit apabila akan mencetaknya. Bandingkan dengan lamanya waktu yang akan dihabiskan apabila hal itu dilakukan secara manual, dimana seringkali membuat seorang staf harus menunda waktu pulang kerjanya setelah jam kerja berakhir.
ADMINISTRATION TO BE FAST AND ACCURATE
With the implementation of GLOBAL OMEGA System, each staff will be enabled to actually do the work of the core, with a focus is to serve golfers. Some people stay involved to enter data, but all that will be done during office hours.
All data was entered by each section is enough to generate the necessary reports. After hours of work over all the data is automatically ready to be processed.
The time needed in just minutes prior to print. Compare with the length of time will be spent when it is done manually and often have to delay the time to make a home work after office hours ended.
FUNGSI DAN MANFAAT
Modul yang terintegrasi
Dengan meng-integrasikan operasional Front Office (penerimaan tamu, penjualan di restaurant, pro-shop, dan lain-lain) dengan Back Office, memberikan manfaat bagi staff dan manajemen lapangan golf dalam menjalankan operasional secara efektif, efisien namun terkontrol dengan baik.

FUNCTIONS AND BENEFITS
Integrated module
To integrate operations with the Front Office (reception area, sales in the restaurant, pro-shop, etc.) with Back Office,provide benefits to staff and management of golf courses in operation at the effective, efficient yet well controlled.
Tidak diperlukan double-entry
Modul yang terintegrasi hanya memerlukan satu kali pemasukkan data yang dapat dipakai oleh beberapa bagian. Hal ini menghindari kesalahan pemasukkan data yang sama oleh lebih dari satu bagian sehingga menjamin keakuratan dan kecepatan penyajian laporan.
Unnecessary double-entry
Integrated modules that require only one time data entry that can be used by several parts. This avoids the same data entry errors by more than one part to ensure the accuracy and speed of presentation of the report.
Meningkatkan kepuasan pelanggan
GLOBAL OMEGA System akan sepenuhnya membantu staff dan manajemen dalam operasional dan pekerjaan administrasi, sehingga mereka lebih terfokus memberikan pelayanan terbaik kepada para tamu dan pelanggannya.
Improve customer satisfaction
GLOBAL OMEGA System will fully assist staff and management in operational and administrative jobs, so they are more focused on providing the best services to guests and customers.
User-friendly
Dengan tampilan yang sederhana dan metode implementasi yang simple membuat GLOBAL OMEGA System mudah untuk dipelajari dan dapat langsung diterapkan oleh staff dan manajemen tanpa memerlukan waktu yang lama untuk mempelajarinya.
User-friendly
With a view that is simple and the implementation of a simple method to make GLOBAL OMEGA System easy to learn and can be directly applied by the staff and management without the need for a long time to learn it.
Masa Implementasi yang Efektif dan Efisien
Diperlukan kurang lebih waktu 8-9 minggu untuk melakukan implementasi / penerapan GLOBAL OMEGA System disuatu lapangan golf. Trainer dan konsultan kami akan mendampingi staff dan management selama proses implementasi berlangsung untuk memberikan kepastian dan jaminan bahwa system yang terpasang dapat dimanfaatkan dan memberikan manfaat yang maksimal.
Effective and Efficient Implementation
Required about 8-9 weeks time for implementation / application of GLOBAL OMEGA System disuatu golf course. Our trainers and consultants will assist staff and management during the implementation process takes place to provide certainty and assurance that the installed system can be utilized and provide the maximum benefit.

Pengembangan sesuai standar operasional
GLOBAL OMEGA System dibuat dan dikembangkan berdasarkan standar operasional lapangan golf yang berlaku dan disesuaikan dengan kondisi lokal. Tim konsultan dan implementasi kami akan melakukan assessment terlebih dahulu untuk mengetahui apakah diperlukan penyesuaian terhadap system yang akan diterapkan, sehingga terjalin interaksi yang baik antara GLOBAL OMEGA System dengan para user / operator yang menggunakannya.
Development of operational standards
GLOBAL OMEGA System created and developed based on operational standards applicable golf course and adapted to local conditions. Our team of consultants and implementation will make an assessment in advance to find out if needed adjustments to the system to be applied, so intertwined that good interaction between GLOBAL OMEGA System with the users / operators who use them.
Klub Golf yang sudah menggunakan aplikasi GLOBAL OMEGA – Golf Software Indonesia
Golf clubs are already using the application GLOBAL OMEGA – Golf Software Indonesia
1. Riverside Golf & Club – Bogor (sejak 2005  s/d sekarang)


Front Office and Back Office module. Since 2005
2. Indah Puri Golf Resort – Batam (sejak 2006 s/d sekarang)


Front Office module with remote reservation from S'pore. Since 2006
3. Klub Golf Bogor Raya – Bogor (sejak 2006 s/d sekarang)


Front Office and Back Office module. Since 2006
4. Imperial Klub Golf, Karawaci – Tangerang (sejak 2007 s/d sekarang)


Front Office and Back Office module.  Since 2007
5. Palm Hill Golf & Contry Club ( sejak Februari 2011 )          


Front Office and Back Office module. Since February 2011

6. Golf Taman Dayu ( sejak Maret 2011 )


Front Office Module and integrated with PowerPro Hotel System. Since March 2011